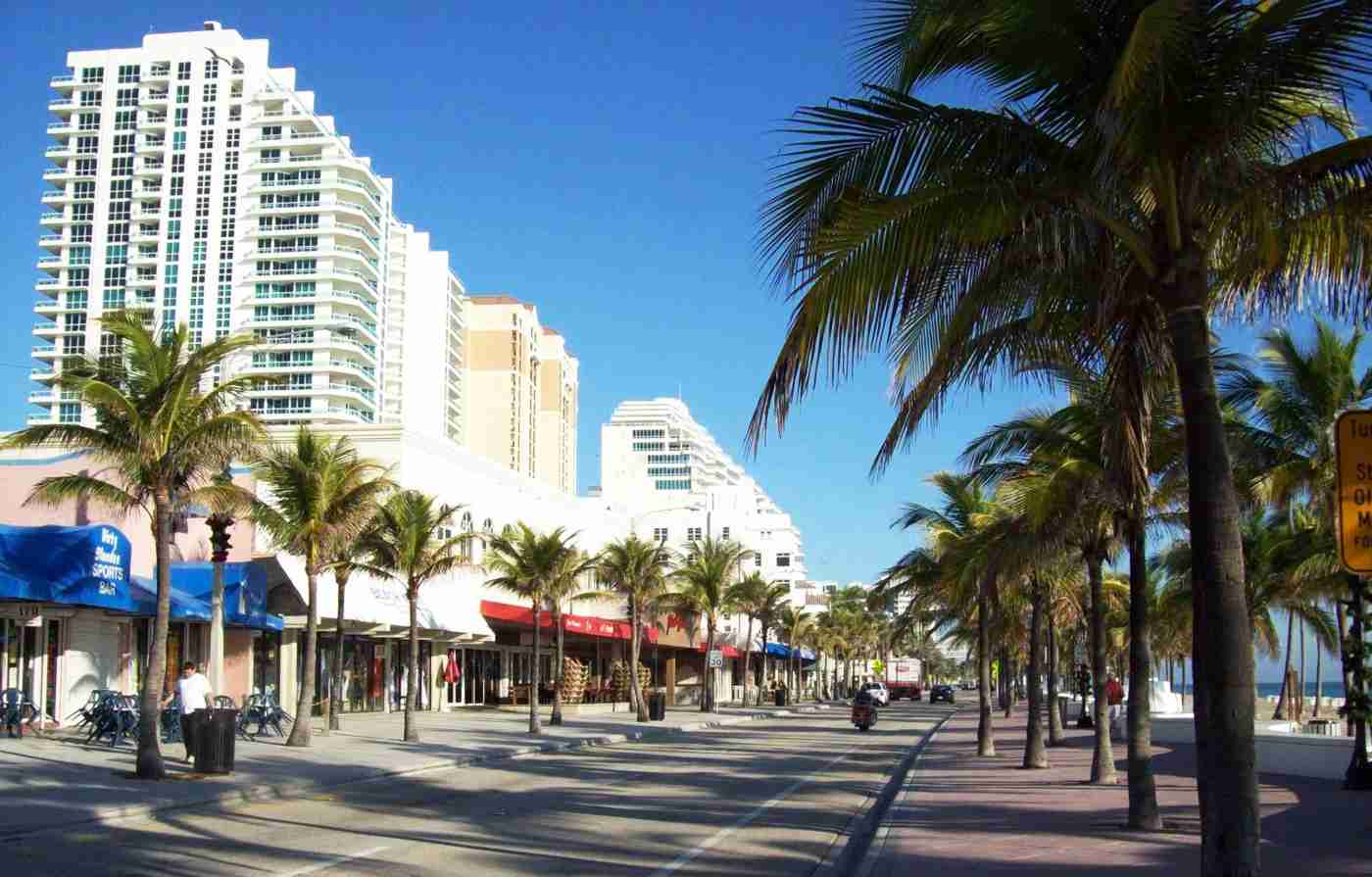 Ft. Lauderdale

HAS Convention 2018
Ft. Lauderdale, Florida
by James King (PF-1126)
2018 Convention Host

Pack your sunglasses and suntan lotion as we head to sunny Florida for the 54th annual Horatio Alger Society convention, "Falling in with Fort Lauderdale," to be held as the title states, in the greater Fort Lauderdale area. Those of you unfamiliar with the city may at least know of it from earnest portrayals in either the 1960 CinemaScope classic "Where the Boys Are" or Elvis Presley's celluloid masterpiece, "Girl Happy."
Fort Lauderdale has much to offer the adventurous tourist, with parasailing, scuba-diving, paddle boarding, roller blading, jet skiing, indoor sky diving and beach blanket bingo all on display. However, the most popular attractions have proven to be such pastimes as the Jungle Queen river cruise, air boat rides through the Everglades, antique car museums, heritage sites such as the Bonnet House and the pioneer Stranahan House, Butterfly World (yes, that's right!), horse/dog tracks and casinos, parks, and various unusual museums, such as the Swimming Hall of Fame, the Naval air station museum and the Stonewall museum.
Of course, there are plenty of shopping choices, with charming Las Olas Boulevard and shopping malls of all types and sizes, not to mention the infamous "Swap Shop," one of the nation's busiest flea markets.
The nearby community of Dania Beach is renowned for antique shops, and there's even the odd used book store or two. Lest I forget, Fort Lauderdale is also quite well known for its white sandy beaches and warm turquoise waters, attracting "snowbirds" for nearly a century now.
The convention will take place May 3 through May 6, 2018. We have been fortunate to secure accommodations at the lovely Hampton Inn & Suites, Fort Lauderdale Airport-Cruise Port South, located at 2500 Stirling Road, Hollywood, Florida 33020. Phone: (954) 922-0011.
Our convention group rate is $109 per night (plus state/local taxes), for rooms with either one king or two double-sized beds, all non-smoking, as is the entire hotel interior. A very limited number of accessible rooms are available, but those with such needs are urged to book as early as possible.
The hotel also has suites, so upgrades are available, if desired. Regular check-in starts at 4 p.m. with check-out at 11 a.m. The director of sales, Joanne Mercado, graciously arranged the group rate and can offer the rate for extended stays up to two days prior and two days after our convention dates.
The hotel provides a complimentary shuttle to and from Fort Lauderdale/Hollywood International Airport, which is located less than four miles away, a mere 10-minute drive by car, if you so choose. Parking at the hotel is free for guests during their stay, and other amenities include fitness and business centers, an outdoor pool, free Wi-Fi and daily complimentary buffet breakfast.
Reservations must be received by April 5, 2018 to guarantee both the room rate and availability. By the way, the hotel's free shuttle also goes to Port Everglades for those thinking of adding a Caribbean cruise to your itinerary.
Other air travel options are Miami International Airport, about 30 miles to the south, or West Palm Beach International Airport, about 50 miles to the north. However, both are much less convenient and certain to cost more when shuttling costs are taken into consideration. Amtrak offers east coast corridor service to the nearby Fort Lauderdale depot for those considering traveling by rail.
The hotel is situated close to a large shopping center (The Oakwood), which sports a variety of reasonable, family-type dining establishments. They will certainly prove convenient for lunches and Thursday's on-your-own dinner plans. The Friday dinner and Saturday night banquet venues are still in process at press time, but will be announced in the next issue of Newsboy, along with further particulars, such as the registration form, convention registration fee and schedule.

No surprises here, as I fully expect the costs to come in at or below last year's convention in Sacramento. Updates will also appear on the Society's website as available, so check there between Newsboy issues.
As in previous years, you can look forward to lively and informative presentations, a must-attend book auction, as well as the traditional Saturday book sale. Although Alger remains central to our interests, the Society's philosophy and scope encompasses other period authors of juveniles, series books, dime novels, and the like, and hopefully, some of the books and presentations will reflect that.
In addition to the festivities being planned for Friday and Saturday nights, I am pondering an optional group outing for Saturday afternoon. Members are invited to contact me with their interests, suggestions, or any inquiries about the town (or the greater area) and its amenities. Spring will be here before you know it, so start your preparations now for a trip that will get sun on your face and sand in your shoes!
Search the Si

te Using Full Text Search

Use the FULL TEXT SEARCH link at the upper right of this page to find titles, authors, and fragments of text. If it's on this site, you'll very likely see it in the search results.
New Publisher/Title List
A new comprehensive index of all Alger publishers and the titles they issued is coming soon! It will contain all known first edition and reprint titles for each publisher. MANY PDF FILES ARE ALREADY IN PLACE! Click here.